Welcome to Business Card Printing Services in Houston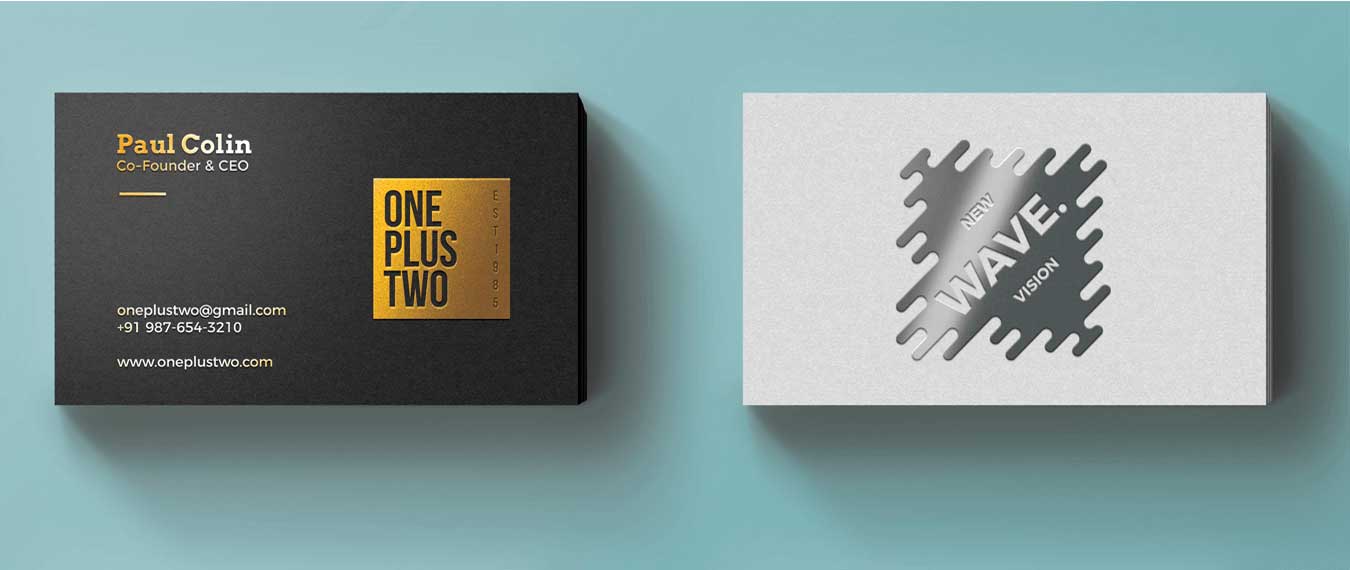 Need your business cards done right? We have the best business card printing Houston has to offer!
At Carbon Reprographics, we believe that first impressions matter a lot. And there is no way getting the first impression right other than presenting a solid, well-designed business card. Everything from the appearance, to the material, and finally the design must be flawless to represent an equally strong image of your business.
Being the best printing company in Houston TX, we make sure that every card we print is flawless in its build, and is appealing to the eye. The type of personalization we offer for the size, shape, design, and thickness, etc. is unparalleled and is what makes us, us. Here are all the reasons that make us the best business card printing Houston has ever had.
Types of Business Cards We Deal In
We deal in the printing of almost all types of business cards and are services are available across Houston. You can either choose from our vast variety of pre-designed templates or simply get in touch with one of our representatives to convey your specific requirements. We offer a wide set of styles and materials, finished with a layer of foil, gloss, or matte to give the cards a classy look. Also, our printing services are available 24/7 across Houston so you could place an order any time you want. We'd start working on your order right away so that we could get your cards to you as soon as possible!
Why Choose Us?
Our years and years of experience in the market makes us one of the best printing companies in Houston. Our budget-friendly and elegant business cards are known across Houston TX, and we have worked with some of the most successful businesses in all of Houston. We have a track record of satisfied clients which is enough evidence for us being the best printing company in Houston.
Select Business Cards Printing Material
FAQs & Information
What is a business card?
A business card includes the giver's name, company or business affiliation (usually with a logo) and contact information such as street addresses, telephone number(s), fax number, e-mail addresses and website.
The modern competitive marketplace demands a well-designed marketing strategy. This involves the use of printed materials, the most primary being visiting cards or business cards.
Now they may include social media addresses such as Facebook, LinkedIn, Instagram and Twitter. Traditionally many cards were simple black text on white stock; today a professional business card will sometimes include one or more aspects of striking visual design.
What is the difference between a business card and a visiting card?
Difference Between Business Card and Visiting Card.
• Business cards are cards that tell about a person's position in a company or business along with details of products or services offered by the business
• Business cards are meant to attract more customers and are especially useful in business meets and conferences
• Visiting cards are also known as calling cards, and are mostly used by those in marketing or sales profession to introduce themselves after they come to a person's place
• Visiting cards typically contain the name of the person and his contact number
Business cards are similar to visiting cards as the intention of giving one's business card is to invite him or his acquaintances to use products of services of giver's company. A business card typically contains more information than a visiting card as the real purpose here is to inform about one's company, products and services along with contact information.
Business cards are generally more important than visiting cards and people keep them for future reference. They serve an important purpose in business meets and conferences where one has the opportunity to get business through these cards.
Why do companies use business cards?
Business cards help you stand out, especially in today's digital environment where business meetings are much more casual and mostly digital. If you can present your client or potential customer with a great business card, you're much more likely to be remembered later on by that person.
Why are high-end business cards important?
A decent business card shows that you care about your presentation. It should be readable and legible and free from anything unrelated to its message. This does not mean dull, unattractive or boring. It does mean clean and to the point (within reason).
A good-looking, well-designed business card is a convenient way to give good impressions and a degree of credibility on others as well as to self-identify who you are and what you are.