We provide custom packaging & boxes that turn your brand into a total package!
If you are looking for custom packaging in Houston, you are already at the right place! We provide customized packaging that conveys your message and represents your brand. We aim to provide fresh, innovative, and cost-effective designs that add to the overall experience of your consumers and ultimately increase their loyalty to you. Our skilled designers strive to create uniquely appealing designs while our workers put in every effort to bring that design to life. Let us help you bring your packaging ideas to life by getting in touch with us right now!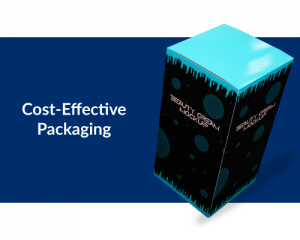 Our process delivers the best results!
The process begins with our customers explaining the details of their vision of custom packaging. Afterward, we move forward to make their ideas turn into a reality. Before the manufacturing or even designing part, we ensure to understand your business completely to help you create a design accordingly. Our experienced professionals are always available for consultation and noting all the significant details you are looking for in your packages. Our years of experience in the custom printing industry make us the best in creating low-cost and eye-catching designs that your consumers cannot resist buying. This reason contributes to making us the best custom packaging company for small businesses in Houston.
We believe that communication is the key to create a unique product. Through communication and understanding your vision, we create relevant products delivering your brand message. Before making your custom box, we make initial drafts to clear the picture of what the box will look like and then proceed towards making the final product. We take care of the small details; our hard work justifies our position of being the best company of custom printing and graphics in Houston, Texas.
We offer a comprehensive design service, with our professional team creating captivating, unique designs that don't just catch the eye but fit your target audience. We use top-grade materials, ensuring your products are well-protected while maintaining a luxurious feel. Our range of Custom Packaging Boxes of different sizes and shapes allows for a custom fit for any product.
Whether you need small, rigid boxes or larger ones for bulky items, we've got you covered. With us, you're not limited to standard sizes; we're all about personalization to fit your specific needs. In our quest to protect your products, we also cover the environment. Our eco-friendly options are a Statement of our commitment to sustainable practices, giving you packaging solutions that don't harm our planet.
At Carbon Reprographics, we're more than a Custom Packaging Boxes provider; we're a partner in your brand's journey. We're committed to delivering quality, creativity, and, above all, satisfaction. We aim to outshine your expectations at every turn, offering a box and a brand experience. Take the first step towards redefining your brand's packaging experience. Reach out to Carbon Reprographics, and let's transform your packaging into a powerful tool for brand storytelling and consumer engagement.
Custom Printed Boxes
Carbon Reprographics is a premier provider of Custom Printed Boxes solutions, offering an array of services that fit all dimensions, designs, and Eco-conscious options. They distinguish themselves in the market through their uncompromising commitment to quality, innovation, and customer satisfaction. The company goes above and beyond to deliver personalized packaging that is practical and visually attractive.
Our Custom Printed Boxes serve as more than mere containers; they amplify brands, setting them apart from their rivals and giving customers an unforgettable unboxing experience. Its unique ability to transform ordinary boxes into exceptional brand narratives truly sets Carbon Reprographics apart.
Custom Boxes Near Me
Our Custom Made Boxes are prepared with precision and care, ensuring your products receive the perfect packaging they deserve. Conveniently located at 5601 Bintliff Dr #550 Houston, TX 77036, we serve as your go-to destination for Custom Boxes Near Me, offering high-quality, durable options that fit your unique specifications. Whether you seek custom-printed boxes for retail, shipping, or gifting purposes, our team is committed to providing customized solutions that exceed expectations. Carbon Reprographics offers reliable expertise in creating custom boxes that protect products and showcase brand identity.
How to make custom packaging box?
At Carbon Reprographics, crafting custom packaging boxes involves precise measurements, quality materials, and innovative designs customized to meet unique client needs, ensuring a smooth and personalized packaging experience.
How does custom packaging boxes work?
Custom packaging boxes work by collaborating closely with clients, understanding their requirements, and employing advanced printing techniques and materials to produce bespoke solutions that enhance brand identity and product protection.
What are custom rigid packaging boxes?
Custom rigid packaging boxes, offered by Carbon Reprographics, are durable, sturdy, and premium-quality boxes designed to provide maximum protection for delicate or valuable items, ensuring they reach customers intact and in pristine condition.
Where to buy custom packaging boxes?
For those seeking to buy custom packaging boxes, Carbon Reprographics stands as a reliable destination, offering a diverse range of customizable options crafted with expertise and attention to detail, meeting varied packaging needs for businesses across different industries.