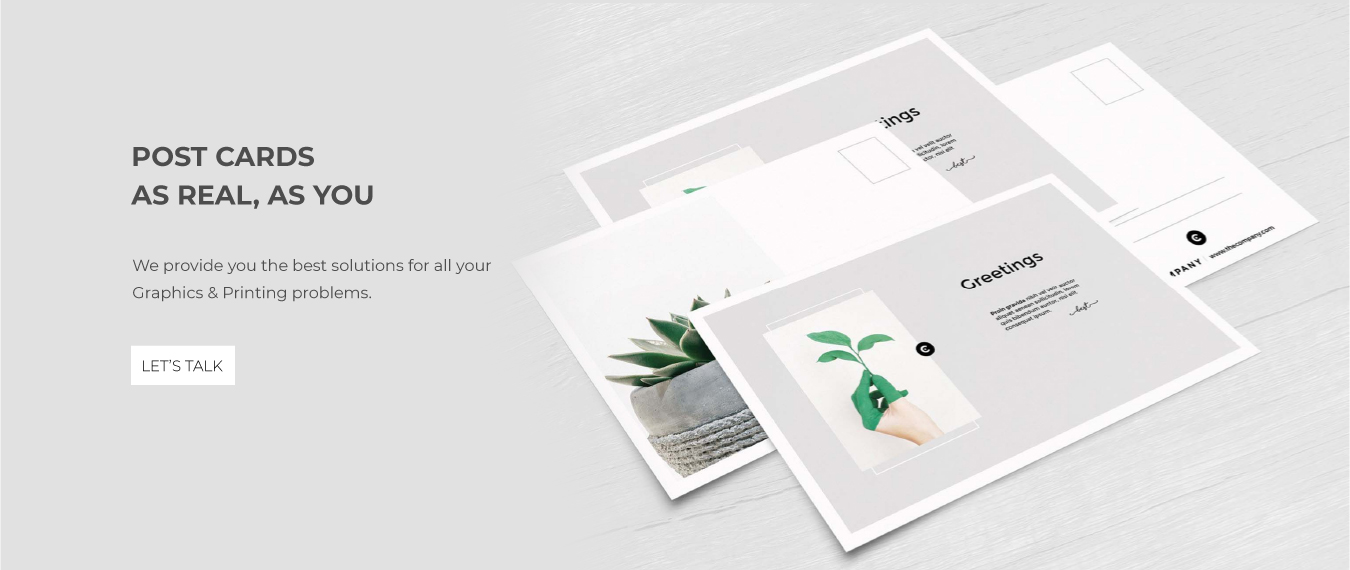 Postcards are as versatile as your imagination! Get your creative marketing ideas printed skillfully in Houston.
It can be a difficult task to find the best Postcards Printing in Houston. However, with Carbon Reprographics by your side, you don't have to be worried. Postcards are the cornerstone of promotion and networking. If there is one way to put your message out in a manner that really reaches the people, it is through postcards. Besides being cost-effective, they have a proven record of being the most impactful among all traditional ways of marketing.
Don't design alone, design postcards with our team!
Everything at Carbon Reprographics begins with customer care and ends when they are completely satisfied. Our team of skilled professionals discusses the basic design and details with the client and then proceeds to develop a practical approach to that design. We give you an option to select from our wide range of available samples too. We make sure to guide our clients with our experience to bring out the best results for them. Our business cards and postcards can be designed in any size and finishing of your choice. After finishing your order, for your comfort, we provide a free delivery service or direct mailing.
Benefits and Reasons to choose us for your postcards!
Our postcards are not only perfectly printed but they are cost-efficient too. We take care of your budget along with what you want. Prioritizing our customers and taking care of the slightest details is what makes us the best and unique printing company in Houston. Postcards these days are mostly used for business purposes. However, the postcards you find in a store only offer few options of landmarks, beautiful places, etc. We offer a variety of options to design your own postcards to send to your loved ones or to make it your signature too. Uniqueness, variety, and perfection are what make us the best postcard printing company in Houston, Texas.